Seeking to offer an entirely fresh concept in support staff recruitment, C&C Search was created by brother and sister duo, Lucy Chamberlain and Ed Chamberlain. Building on hugely successful track records in recruitment agencies, Lucy and Ed have shaped an authentic company, with a truly creative and holistic approach.​
Lucy Chamberlain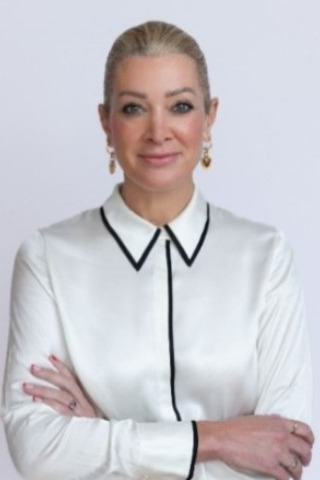 With a 20 year career tracking the industry's leading recruitment companies, Lucy founded C&C Search to redefine and elevate client and candidates' recruitment experience.
Coming through a challenging personal time – three years as a single mum, single-handedly responsible for her daughter – Lucy found her career was out of sync. In C&C Search, she's built a successful business aligned with her high standards, ethics and goals, and created an inspiring workplace for her team to fulfil their own career goals.
Innovative, unrelenting and fearless, learning to ask for help, advice and support has been key to her founder journey and is now paying it forward in abundance. Lucy and the C&C Search team actively collaborate with and support as many other female business leaders as possible with social consciousness and legacy at the business' core.
As with many leaders, she's dedicated every waking moment to getting C&C Search off the ground. Learning that balance is key, and self-care is important for every member of the team, this is embedded in the business culture. A mentor to her team, Lucy believes encouraging teams holistically, and that nurturing happy, engaged, market-leading talent has the most impact on a company's success. It's this foundation that serves to empower, captivate and delight C&C Search's clients as they build their own teams, and is at the heart of our story.​
​
Ed Chamberlain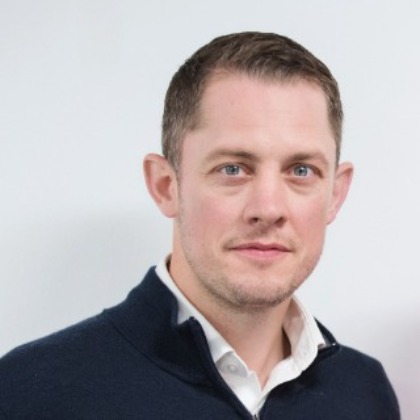 An extensive history in the recruitment sector and a proven track record in founding successful companies gave Ed the impetus to create C&C Search with his sister Lucy. Ed now chairs the board of C&C Search, and is constantly looking for new ways to drive the company to greater things.
Ed's passion for entrepreneurial success started with Ed working as many jobs as possible, from dustbin man to hospital clerk and from a paper round to a stint in McDonalds. This paid Ed's way through University, where he studied architecture. Frustrated by the limited opportunities to connect and work with people, Ed opted for a career in recruitment.
Since then, the pace of start-ups has won Ed over. He joined Virgin Fast Track company Investigo at the beginning of their inception with only four people (and now employs over 300) before co-founding One Search and then Altus Partners in 2009. With Altus Partners, Ed's vision is to create the pre-eminent executive search firm in buy-side executive search, with an ethos grounded in adapting to client needs, through exceptional standard of delivery.
Like Lucy, Ed believes in creating an amazing place to work, where his team is encouraged to deliver on their full potential through coaching, training and a greater self-awareness. C&C Search follows Altus Partners' success, and the businesses now collectively thrive in a truly shared ethos and collaborative environment, with ambitious plans for the future.
AUTHENTIC

​

We believe that authenticity to our true selves is what unlocks our full potential. Anything less is a waste of talent, skill and opportunity.

NURTURING

​

We provide our job seekers with the tools they need to be their best. We support and guide them throughout their career journey, and love to watch them fly.

PURPOSEFUL

​

We are dynamic and eager, we don't claim to be perfect but we strive to be. We are persistent in our integrity.

PROGRESSIVE

​

We are ever-evolving, over-achieving type A's who recognise that there is always an opportunity to be better and to find the perfect career.
Join our mailing list
Sign up to hear about the latest news, events and opportunities!
By submitting your information you are consenting to receive emails from C&C Search. You can unsubscribe at any time.
​